Blade Arcus from Shining

Information
Publisher(s)
Sega
Genre
Fighting Game
Platform(s)
ARCADE
Release Date(s)
Japan: November 5, 2014

Blade Arcus from Shining is a fighting game published by Sega. It was released exclusively for Japanese Arcades on November 11, 2014.[1]
Characters
Edit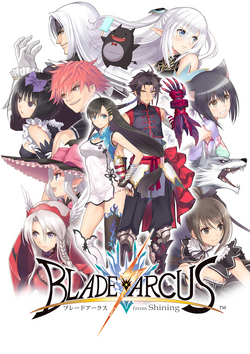 Returning
shining tears
shining wind
Xecty Ein
kanon
touka
clalaclan
Shining HeartsEdit
Shining BladeEdit
shining ark
cherubim
viola
velvet
kilmaria
shannon
panis
Shining Resonance
kirika
rinna
marion
excela/
References
Edit
External Links
Edit
Ad blocker interference detected!
Wikia is a free-to-use site that makes money from advertising. We have a modified experience for viewers using ad blockers

Wikia is not accessible if you've made further modifications. Remove the custom ad blocker rule(s) and the page will load as expected.